Gardening services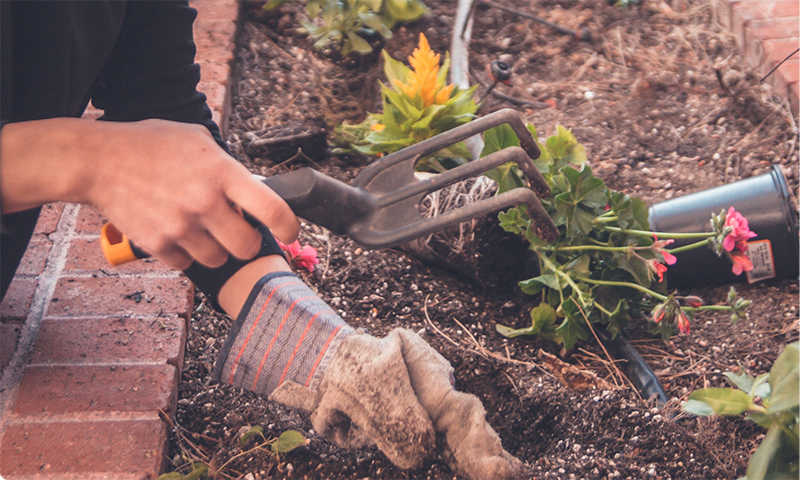 Back to about us
Taking care of your garden is no easy task if you've got little time on your hands or experience. Our professional gardeners can turn your garden into a marvelous place where you can relax and entertain guests.
Whether you want more flowers in your garden or need someone to regularly prune your roses or other decorative shrubs, we're able to help you. All the professionals we choose for these projects are experienced gardeners who put great emphasis on quality and customer satisfaction. No matter what your requirements are, our experienced gardeners will be able to meet them.
Our system is unique in the sense that you can order your services directly from our website and you can opt for either a 4,6 or 8 hours service.
Another distinctive feature of our system is that we offer waste disposal services for your gardening work. The waste disposal will be done on quote once we receive your gardening services.
How does the gardening service work?
Step 1
Enter your Zip code.
Step 2
Select your gardening service of 4, 6 or 8 hours and add waste management if needed.
Step 3
Add photos and a description so that our professionals will know what you need.
Step 4
Select the time and date for when you would like the reservation.
Step 5
Take a step back and relax while we take care of the rest!
FAQ
Can I order a gardening service directly on the site ?

You can order a free estimate on our website, after you order it one of our representatives will contact you to arrange a visit with one of our staff.
Do I need to pay for the estimation ?

No, the visit and quote is free of charge. After the visit we will present to you the offer for your requested services and you can decide if you want to continue with our services.
When do I make the payment ?

After you accept the offer we will add a service to your Homeluxy account and you can pay it then.
Do I need to buy the gardening materials beforehand ?

You can opt for buying your own materials if you have a specific preference or we can include them in the quote.
If I live in the north of Luxembourg will there be transport charges ?

The transport fees will be included in the offer.
Book now
Book a trusted person today with only a few clicks. Because life is too short not to take it easy sometimes.
Do you have any questions?
Ask us via Facebook Messenger, email or call us and know more about the services.