Cleaning services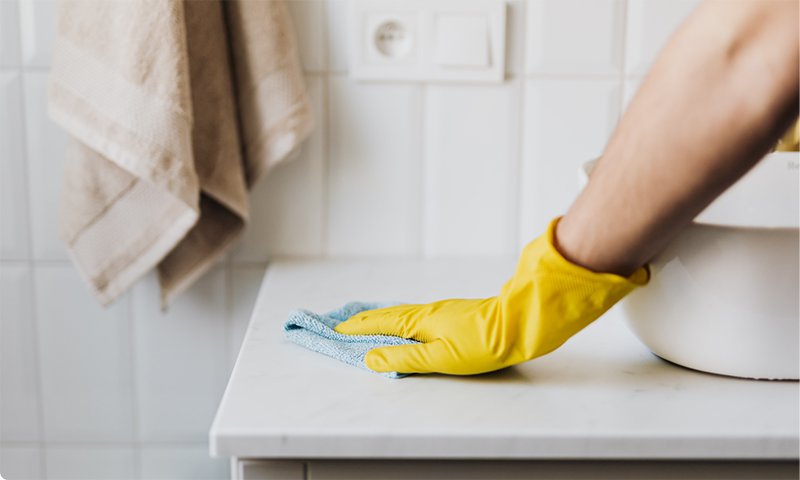 Back to about us
From the very beginning, cleaning services were our primary focus.
We have managed to gather a large team of professional cleaners that are available to work for you on any given day. All our vetted collaborators have the necessary skills to offer you impeccable services. They can take care of any part of your home using top-quality products. Our team is able to adapt to any cleaning needs you might have, just fill out the booking form and add any relevant details that will help our cleaners provide you a top-notch service.
FAQ
How do I make a booking ?

Enter your ZIP code below, select the size of your home and any extra services that you may need. Everything is highly customizable. Checkout, add your details and pay. One of our representatives will contact you shortly after in order to confirm your booking.
What happens if something is damaged during the work?

In the event that something happens during the cleaning we encourage you to take photos of the damage and send it to us as feedback. If there are items in your house the professional should steer clear of, please let us know in the ''Notes'' field when booking.
How does the service fee work ?

Our company takes a 5% service fee to cover the operational costs. This is included in the price you see on Homeluxy at any time.
Is this tax-deductible ?

Yes, with the invoice that Homeluxy provides you will be able to deduce up to 50% from your taxes.
How does pricing work?

The prices for the services include everything that you selected. If you choose any extras they will be added in the pricing - including the taxes and Homeluxy's service fee.
Book now
Book a trusted person today with only a few clicks. Because life is too short not to take it easy sometimes.
Do you have any questions?
Ask us via Facebook Messenger, email or call us and know more about the services.